Titan Explores: Curated by Freyr Titan.
Scoop.it!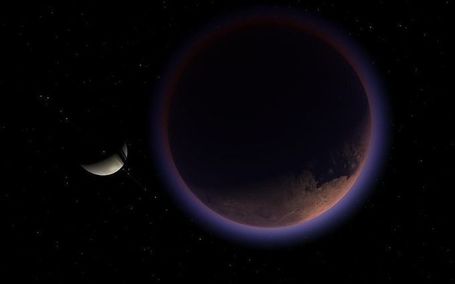 An analysis of gravity and topography data from Saturn's largest moon, Titan, has revealed that Titan's ice shell is rigid and that relatively small topographic features on the surface are associated with large roots extending into the underlying…
Scoop.it!
Roxanne the Risso's Dolphin who was injured and rehabilitated on Long Island is back in the ocean, swimming with her friends. 
N.J. Burkett 
More: Bio, Facebook, Twitter, Stories by N.J. Burkett, News TeamWeb produced by Jennifer Matarese, Eyewitness News
NEW YORK (WABC) — Roxanne the Risso's Dolphin who was injured and rehabilitated on Long Island is back in the ocean, swimming with her friends.
Roxanne didn't begin to relax until she was 10 miles offshore.
It's where her heart finally stopped racing and the marine biologists who rescued her began to breathe again.
"She's doing great! She's really very calm, she's exactly the way we want her to be," said Kim Durham, the Riverhead Foundation.
Dolphin strandings don't often end this way.
Roxanne washed-ashore near Fire Island back in June. She was badly diseased and barely alive.
"She was at death's door," Durham said.
The staff at Long Island's Riverhead Foundation spent the summer nursing Roxanne back to health. Then, raised thousands of dollars for her release including contributions from Eyewitness News viewers and local schoolchildren.
Scoop.it!

 The latest from Compassion 4 Animals (@AmyRoseKathryn). Spreading the word on animal rights and wildlife issues, and promoting compassion for all sentient beings. Long Island, NY
Scoop.it!
 Posted: 20 Aug. 2013 
Annual Catch-Quotas for Cetaceans (2013-2014) 

The Fisheries Agency decided the annual catch-quotas for this season (2013-20 Elsa Nature Conservancy 
Scoop.it!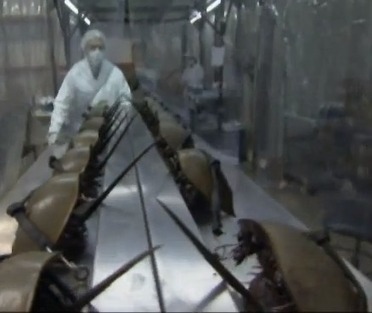 During my first year of grad school I conducted a jailbreak– a fellow grad student and I snuck into the Invertebrate Zoology lab and freed all the horseshoe crabs. I wish we'd know then that we dropped about $50,000 back into the sea.
Scoop.it!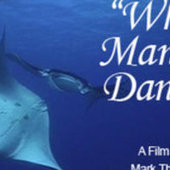 I once lived in the incredible region of Micronesia, on the island of Yap to be specific." To make ends meet I ran a small underwater imaging concession where I would dive with visiting divers and film their adventures. For me the adventure was to be able to survive in a region seldom visited by mass tourism, to dive daily and to video film the rich underwater scenery and abundant wildlife. These daily films would then be edited and mixed to a soundtrack to be sold as souvenirs to the visiting divers, an incredible visual memory of their time in Yap. Other attractions such as huge numbers of shark species and a mind boggling array of macro critters truly catapults Yap as one one the leading SCUBA destinations I've ever had the chance and great fortune to really experience. 
Scoop.it!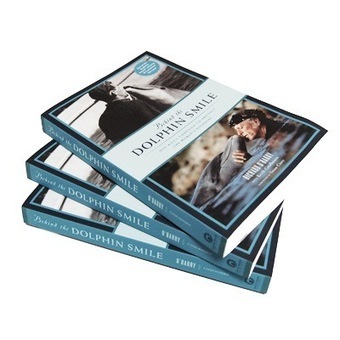 Behind the Dolphin Smile, Ric O'Barry's classic book, chronicles his experiences with Flipper and his change of heart to protect dolphins from captivity.
Scoop.it!
 The latest from EAs for Earth(lings) (@EarthActivists). arm-chair activists, beach cleaners, animal defenders, human rights advocates, … all welcome 🙂 TY for helping. Earth
Scoop.it!

 " Stand your ground. Individually, we all matter! " Freyr Titan On Twitter @TitanExplores
Scoop.it!

We are innovating markets by introducing leading edge, cost-effective biopolymer foams that are setting new standards in clean water, clean air, and energy efficiency, while reducing dependence on petroleum-based products.
Scoop.it!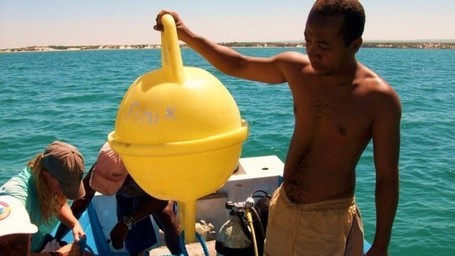 Be a part of the restoration of the coral reef in undiscovered Madagascar. You can make a real difference at our truly dedicated marine conservation project.
Scoop.it!

 Together we can work together to spread the message to end cetacean captivity.