See on Scoop.it – Titan Explores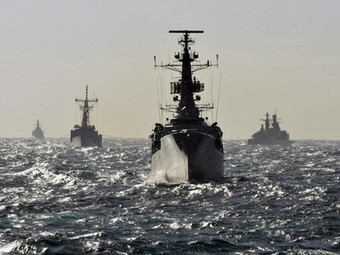 Navy admits training exercises will kill hundreds of whales and dolphinsSee on Scoop.it – Titan Explores
Computer models estimate that 186 whales and 155 dolphins will be killed in the war games, with millions of other marine animals being injured.
Navy admits training exercises will kill hundreds of whales and dolphins
Stephen Messenger
Science / Ocean Conservation
September 4, 2013
Over the next five years, the U.S. Navy will conduct a series of training exercises in coastal waters throughout the country — and though these are merely 'war games' to improve military readiness in the event of a real conflict, the projected casualties are nevertheless staggeringly high.
The Navy Times reports that training with live munitions is scheduled to take place from 2014 to 2019 in the waters off of the East Coast, Southern California, Hawaii, and in the Gulf of Mexico. During that period, the Navy estimates that a significant impact on marine life will result from these exercises, primarily from the use of underwater explosives and sonar.
An environmental impact report was released late last week, summarized here by the Associated Press:
See on titanexplores.tumblr.com