See on Scoop.it – Titan Explores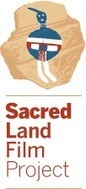 A Four Film Series —
Ancient wisdom and modern courage: around the world, eight threatened cultures protect their sacred lands for future generations.
Indigenous communities around the world and in the US resist threats to their sacred places, the original protected lands, in a growing movement to defend human rights and restore the environment. In this four-part documentary series, native people share ecological wisdom and spiritual reverence while battling a utilitarian view of land––and government megaprojects, consumer culture, competing religions, resource extraction, and climate change. Narrated by Graham Greene (Oneida), with the voices of Tantoo Cardinal (Metis), Winona LaDuke (Anishinaabe), Q'orianka Kilcher (Quechua), Rhoda Roberts (Bundjalung) and Luana Busby-Neff (Hawai'i), exposes threats to native peoples' health, livelihood and cultural survival.
Episode 1: Pilgrims and Tourists
Russian shamans and a northern California tribe both confront massive government projects—and find common ground.
Around the world, indigenous communities stand in the way of government megaprojects. In the Russian Republic of Altai, a pristine mountain region in southern Siberia, traditional native people create their own mountain parks to rein in tourism, and resist state-run energy giant Gazprom's plans to run a pipeline to China through a UNESCO World Heritage Site. In California, Winnemem Wintu girls grind herbs on a medicine rock as elders protest U.S. government plans to enlarge Shasta Dam, which would forever submerge this touchstone of the tribe. Winona LaDuke (Anishinaabe), Oren Lyons (Onondaga), Satish Kumar and Barry Lopez provide insights on a growing global indigenous movement for human rights and environmental protection. Narrated by Graham Greene (Oneida), with storyteller Tantoo Cardinal (Métis).
– See more at: http://www.sacredland.org/home/films/in-production/#sthash.K3MdSWVd.dpuf
See on www.sacredland.org