See on Scoop.it – Titan Explores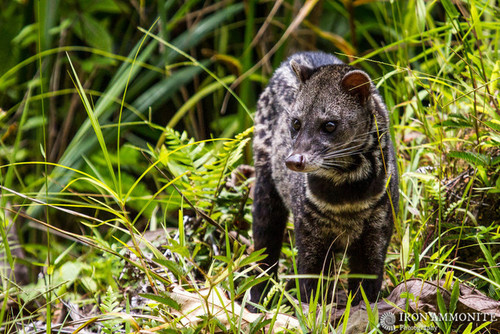 Posted by Paul Williams

'Cut the Crappacino' – my photo used to help raise awareness of the ethics behind Civet Cat coffee.

A few years ago I tried the curious 'cage-free' blend of Civet cat coffee when I visited a coffee farmer in India. Now one of my civet cat photos is being used as part of a campaign against the booming industry of farmed civet cat coffee in South East Asia "Cut the Crappucino"

Civet coffee, or Kopi Luwak as it's known in Indonesia, is one of the world's most expensive drinks, selling for up to £70 per cup – you can try some in Selfridges. It's made from coffee beans, which have been partially digested by Civet cats, small mammals that look like a cross between a weasel and a cat. Their digestive enzymes denature the beans and alter the final taste, which according to coffee experts, gives the coffee its uniquely smooth and rich flavour. But is it cruel or unethical?

The Ethical Blend: In a small village close to Bangalore in South India I met Ganesh, a coffee farmer, locally famous for his special brew. Every December his estate is visited by a hoard of tiny palm civets who come for the succulent red coffee fruits, selectively picking the ripest and sweetest, wolfing them down during the night. While the damage is minimal many crop producers might go to the extreme to protect their livelihood from such an invasion, yet for Ganesh, a keen Wildlife watcher, it's actually a treat. Since reading an article in National Geographic about the production of Kopi Luwak in Korea he has simply just let the Civets get on with their nocturnal gorging. On occasion he even catches them in the act and just keeps his distance observing them as they stand on their hind legs to reach the best fruit. 'It's only the fruity outer layer that their interested in' He goes on to tell me how the two coffee beans at the core of each fruit are concentrated, cleaned and processed as they pass through the civets digestive tract, eventually being dumped – usually under a coffee plant for Ganesh to find in the morning. 'All I have to do is go around popping the poop into a basket for roasting later.' he says with a grin.
See on www.thedodo.com